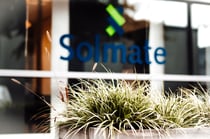 Onze klanten vragen ons steeds vaker naar doorlopend support voor het beheer van Unit4 Financials en ERP. Dit geldt zowel voor ondersteuning bij functioneel als technisch beheer.
Service Level Agreement
Voor deze vragen bieden we daarom beheercontracten aan. In een Service Level Agreement (SLA) leggen we vervolgens de afspraken over het beheer vast. De ene keer bestaat de gewenste support uit het beantwoorden van een 'simpele' beheervraag. Een andere keer wil een klant sparren over een mogelijke inrichtingsoplossing of moeten we plotseling een complex technisch probleem verhelpen.
We staan altijd voor je klaar
Met andere woorden: Solmate staat met een beheercontract altijd klaar bij issues, vragen of hulp in Unit4 Financials/ Unit4 ERP. Dit zorgt ook voor back-upmogelijkheden, bijvoorbeeld als je eigen functioneel beheerder ziek is of vakantie heeft. Daar wil je binnen de organisatie natuurlijk niets van merken in de continuïteit.
Mogelijkheden
Benieuwd naar de mogelijkheden voor jouw organisatie? Neem dan vrijblijvend contact met ons op voor meer informatie.