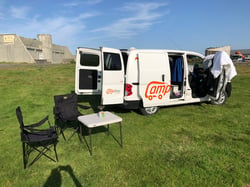 Nu de vakantieperiode weer is begonnen en steeds meer out-of-office mails binnenkomen, is het goed om even stil te staan bij wat er wel doorloopt deze maanden. Het plannen van mensen is een vast onderdeel van mijn werk en zorgen dat we te allen tijde de juiste mensen beschikbaar hebben voor de verschillende klanten en opdrachten is in de maanden juli/augustus altijd een extra uitdaging. Vandaag was weer zo'n dag om de komende weken weer even door te lopen.
Resultaat: we zijn actief bij 50+ klanten met activiteiten zoals:
ondersteuning beheerders na een upgrade of nieuwe implementatie

vakantievervanging beheerders

inrichten van nieuwe processen in bestaande applicaties

testondersteuning

uitwerking nieuwe processen tijdens optimalisatieprojecten

ontwikkeling maatwerk en interfaces

trainen gebruikers en beheerders

projectmanagement

ontwikkelen nieuwe rapportages

opzetten complexe data integratie
Dit alles met Unit4 Financials, Unit4 ERP en SAP BusinessObjects & Data services.
Uiteraard draait onze supportdesk gewoon door tijdens de vakantieperiode en staat de ontwikkeling van Crescendo ook niet stil.
Toen ik dit zo in beeld had, kon ik niet anders dan trots zijn op onze mensen die dit toch allemaal mogelijk maken. Wie op
vakantie
is, heeft dit verdiend. Wie nog op
vakantie
gaat, ook.
Ik wens iedereen een prettige
vakantie
toe, zonder zorgen over of alles wel door blijft draaien. Solmate staat paraat!
Michel Laan